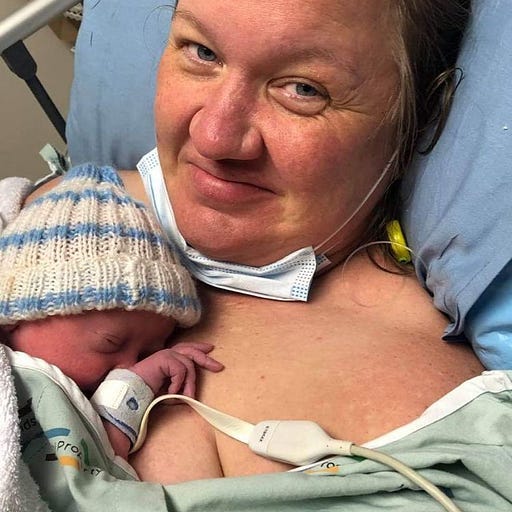 Aug 25, 2021 • 32M
The sacrifice of birthing during lockdown
We talked to a mama who birthed her baby last lockdown
The parenting podcast you were warned about! It's The Mother Yarns! Rebecca Keil and Emily Writes are mamas and best friends and they want to laugh and cry with you and journey on this wild ride that is parenting.
Hello! Welcome to episode five of The Mother Yarns. In this episode we speak to Alison James. She gave birth last year in lockdown level four.
We asked her to share the story of her son's birth. Please be aware - some parts of it are quite upsetting, but it's also an uplifting and I think inspiring, story of love and community.
We usually only share episodes on Wednesdays for our paid subscribers but we felt this was an important episode so we're sharing it with everyone. We also made the decision to share episodes weekly during lockdown so y'all have some entertainment! If you want to support the work we do. Please subscribe.
Last year, I (Emily) spoke to heaps of mums who birthed during lockdown. You can read their experiences here. Today, over on Emily Writes Weekly I have a piece on birthing in lockdown with comments from the College of Midwives.
If you have questions about birth in lockdown please talk to your LMC.
This episode includes the Lips song Not Today - Listen on Spotify.
As always, thank you for listening. Follow us at The Mother Yarns instagram page or Facebook page. Follow Alison James on Instagram.