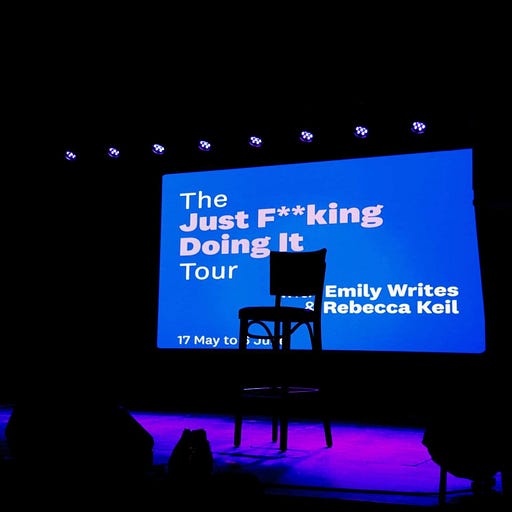 Jul 28, 2021
Episode one: Just F**king Doing it!
Welcome to The Mother Yarns: This is the first episode!
The parenting podcast you were warned about! It's The Mother Yarns! Rebecca Keil and Emily Writes are mamas and best friends and they want to laugh and cry with you and journey on this wild ride that is parenting.
Oh my gosh it's here! So exciting. We can't even tell you how exciting this is! We've been recording ever since the Just Fucking Doing it tour finished. This first episode was recorded the day after our Wellington show was cancelled due to Level Two.
Our episodes are sent to paid subscribers on Wednesday and to everyone else on Friday. If you'd like to l…
This episode is for paid subscribers